Hello!
Comet Lovejoy now is very good visible, but only for "early birds" - that hurts....
On 3rd of December in the morning, 5:15 to 7:15 AM UT, the position of the comet was in Bootes.
Find the link to the image of the comet Lovejoy, captured in the morning until dawn
here near Vienne in Ebreichsdorf Austria using my C14/Hyperstar with QHY8.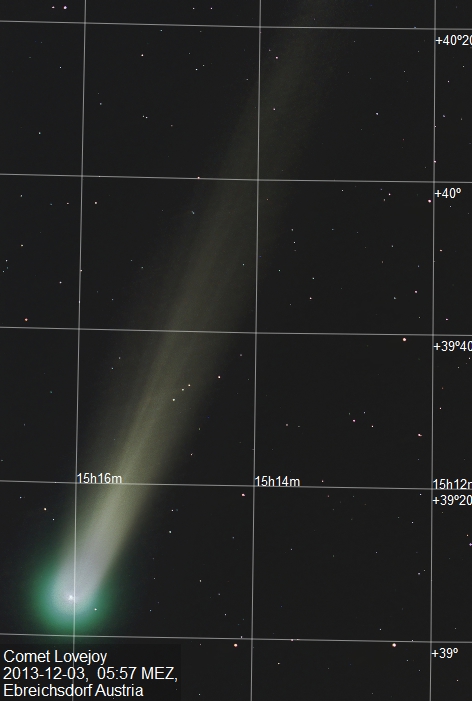 http://www.werbeagen...xi/gallery.html
Click on the image in the link to see the larger version.
I took 112 exposures, each 40 seconds.
All processing was done with PixcInsight, all stacking
of the comet was done with Process "CometAlignement" in PixInsight.


Aloha
Gerald