Palomar 2 (PGC 15963 and others) is one of fifteen globular clusters discovered on the plates of the first Palomar Observatory Sky Survey. Approximately 90,000 light-years away in Auriga, it is heavily obscured by dust in the plane of our galaxy. This obscuration dims the brightness by approximately 1.2 magnitudes and blocks a lot of the blue light, resulting in the reddish image.
Luminance – 24x600s – 240 minutes – binned 1x1
RGB – 8x300s – 40 minutes each – binned 2x2
360 minutes total exposure – 6 hours
Imaged November 16th and 19th, 2017 from Dark Sky New Mexico at Rancho Hidalgo (Animas, New Mexico) with a SBIG STF-8300M on an Astro-Tech AT12RCT at f/8 2432mm.
LRGB - https://www.flickr.c...1682602/sizes/l
A wider view taken from my driveway with a refractor can be seen here - https://www.flickr.c...9021963/sizes/l.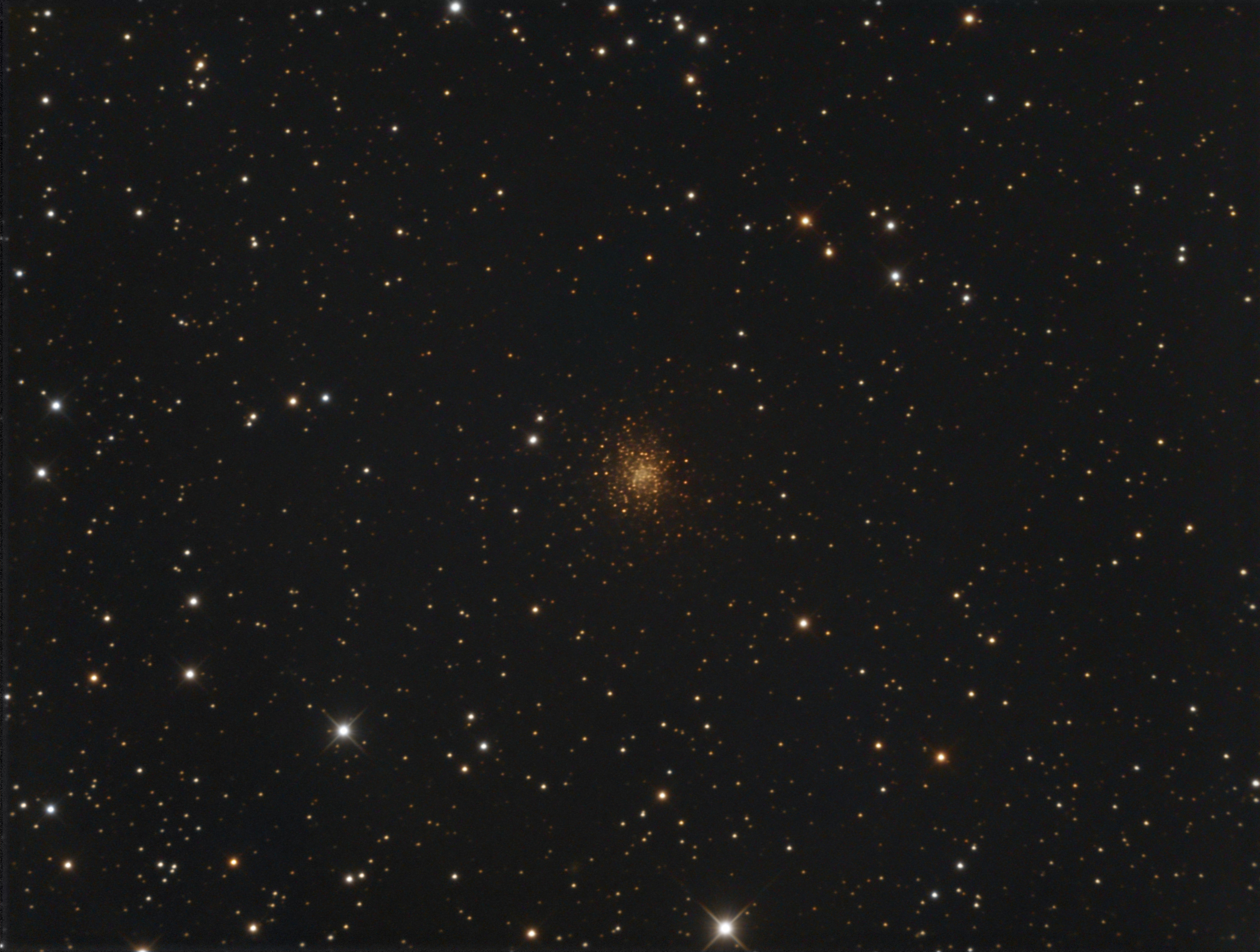 Dan